Sorry I didn't get a chance to post today. It's been a busy Monday! I spent the afternoon with my mom at Ikea and just haven't had a chance to sit down and collect my thoughts.
I am super excited (that's the best I could come up with) to share that I was featured today on i heart organizing!
Jen is the queen of all things pretty and organized. I have been reading her blog forever and it was truly a dream of mine to be featured by her. Did I mention I'm excited! I may have even jumped up and down a few times! Thank you Jen!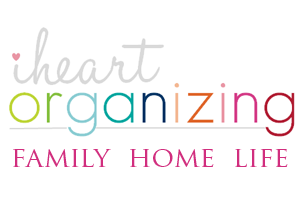 I'll be back tomorrow to share some projects I did over the weekend for the gallery wall in my daughter's room.
Amy